Established as the season-opener for both classic bike and scooter enthusiasts, The Classic Bike Guide Winter Classic is THE place to immerse yourself in your favourite hobby!
The question is would you like to take part? Why not display your pride and joy at the show, be it an utterly original BSA or fully restored Vespa? We're looking for the best classic bikes the UK has to offer to go into our private entry display.
All private entry display owners receive one free wristband to get into the show on both days, plus a vehicle pass. All displays are automatically entered into the awards too – so you could end up with a brand-new trophy to take home with you!
Applications for 2024 private entries are currently open so why not book on now!
There will be hundreds of classic motorcycles on display at the Classic Bike Guide Winter Classic, so it might be hard to see everything properly in
just one day. So here's our quick pick of six two-wheelers that you simply must seek out when you join us in January. This incredible sneak peek includes an array of different two-wheelers from Italian, Japanese and British manufacturers:
First up we have this intriguing 1962 Honda 250 c92 model, which is a 125cc parallel twin motor that represents a great super-sport style bike. With this series having been made by Honda between 1959 and 1964 it provides a great conversational piece that was – and still is – ideal for city commuting due to its small size. Ultimately it's a great example of a truly unique and classic Honda model.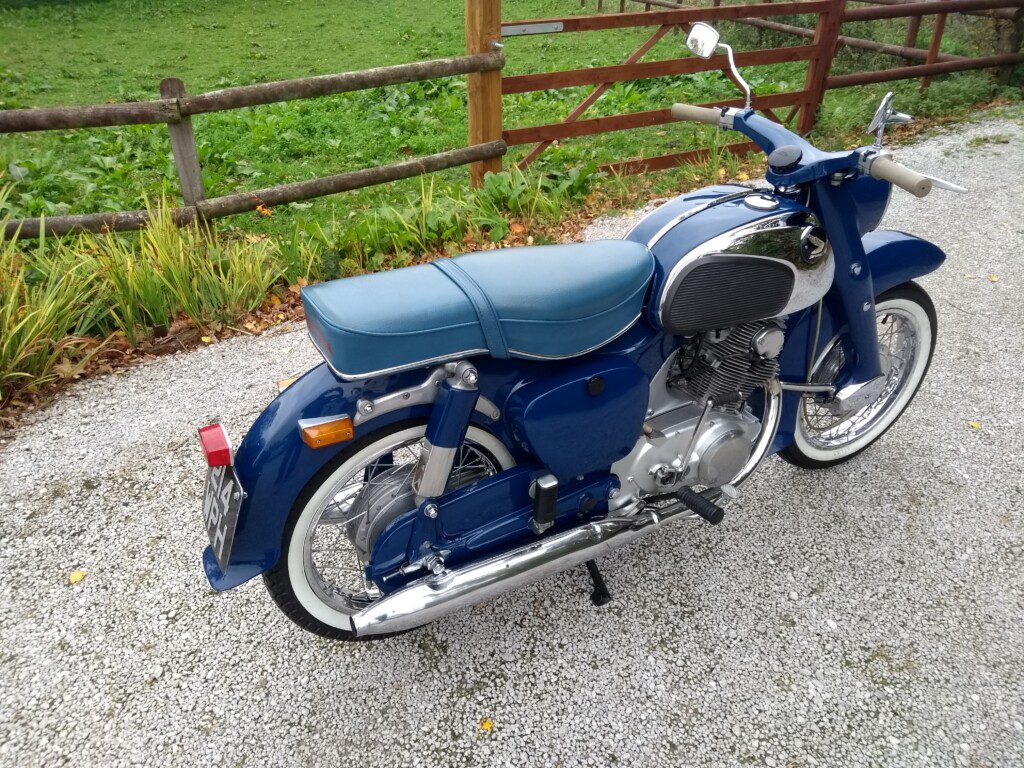 For Triumph fans we have a 1970 T100c, which was the sports bike of the Triumph marque at the time and often associated with off-road and motocross riding. Overall, a great postwar production bike that typically had a single-cylinder engine and lightweight construction, making it a great versatile choice.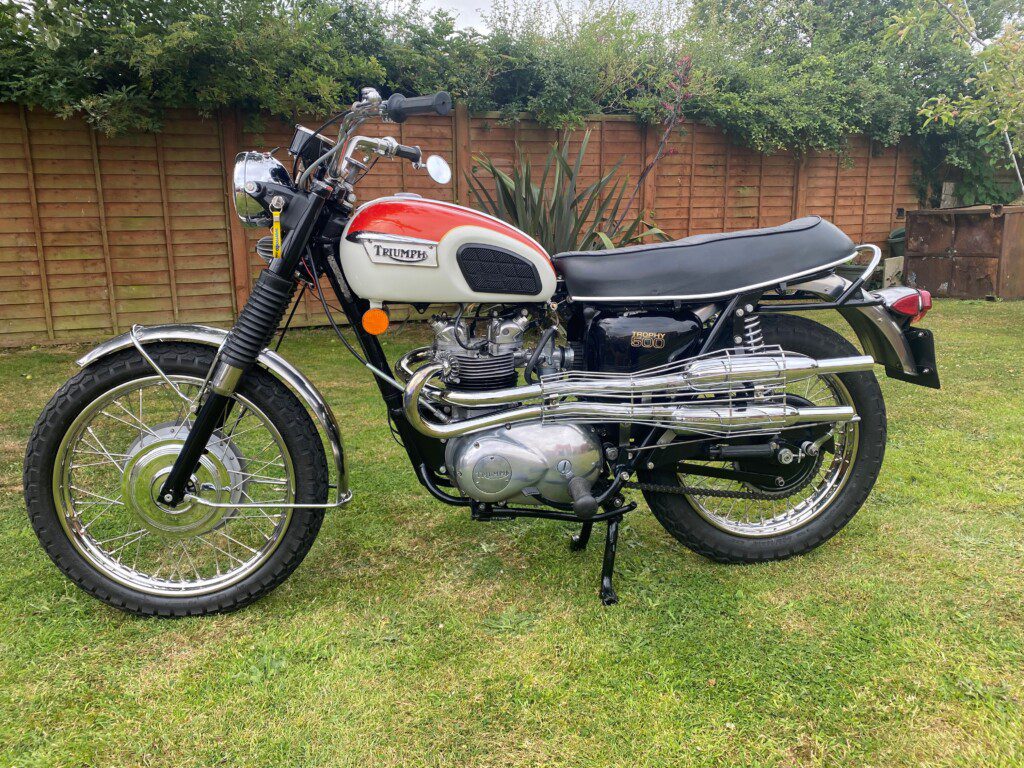 For our Japanese bike fans, we have a great Kawasaki KZ1000A2 from 1978 which is part of the Kawasaki KZ1000 series, made popular during the late 1970s and early 1980s. Best known for its starring role in TV cop show CHiPS, the KZ has carved out an enviable reputation thanks to its powerful and reliable in-line four engine, which helped make it one of the fastest production motorcycles of its era.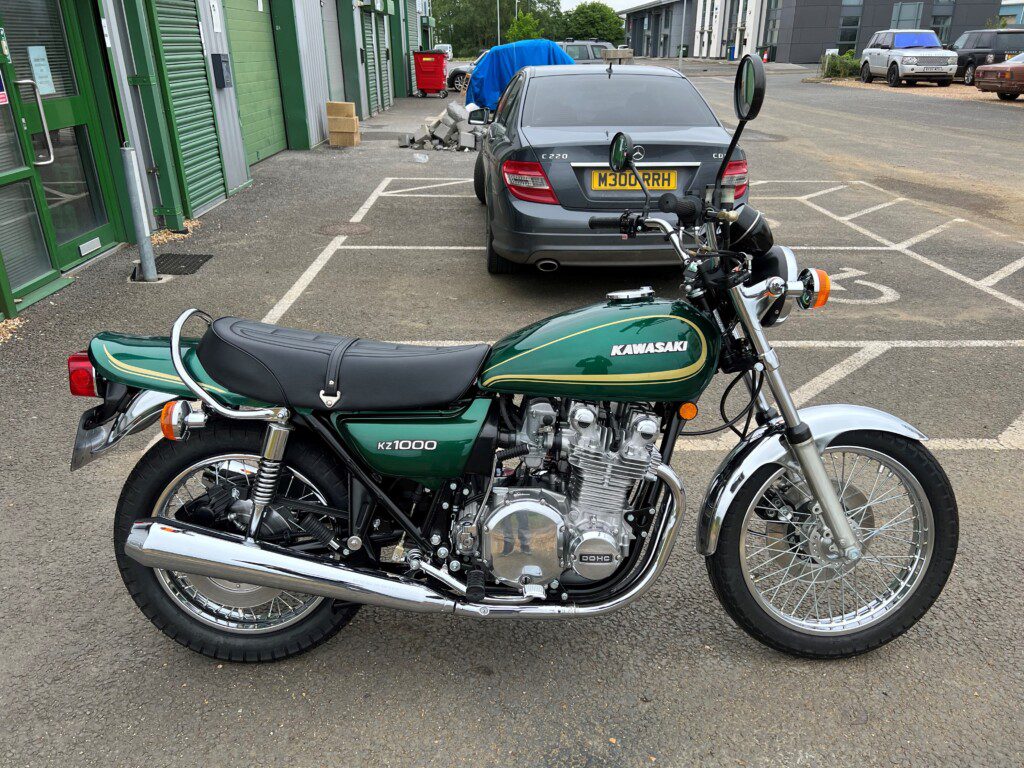 Moving back to classic British motorcycles, we have a 1955 Tribsa 750cc, renowned for its unique and innovative design. The 'Tribsa' was essentially a custom/hybrid machine featuring the best elements of both the Triumph and BSA manufacturers. Excellent torque and speed resulted in a powerful and high-performance motorcycle that, for its time, had incredible performance capacity.
If bikes maybe aren't your style, why not come and view a great selection of scooters in our specialist hall?
A Lambretta Series 2 custom machine, a timeless icon of two- wheeled elegance, will take centre stage. The example on display is a remarkable piece of two-wheeled history, painstakingly restored and customised, and will grace the Scooter World hall, drawing enthusiasts and collectors. With its sleek lines, chrome accents and distinctive retro design, the Series 2 is a testament to the golden era of scootering, a true jewel on two wheels.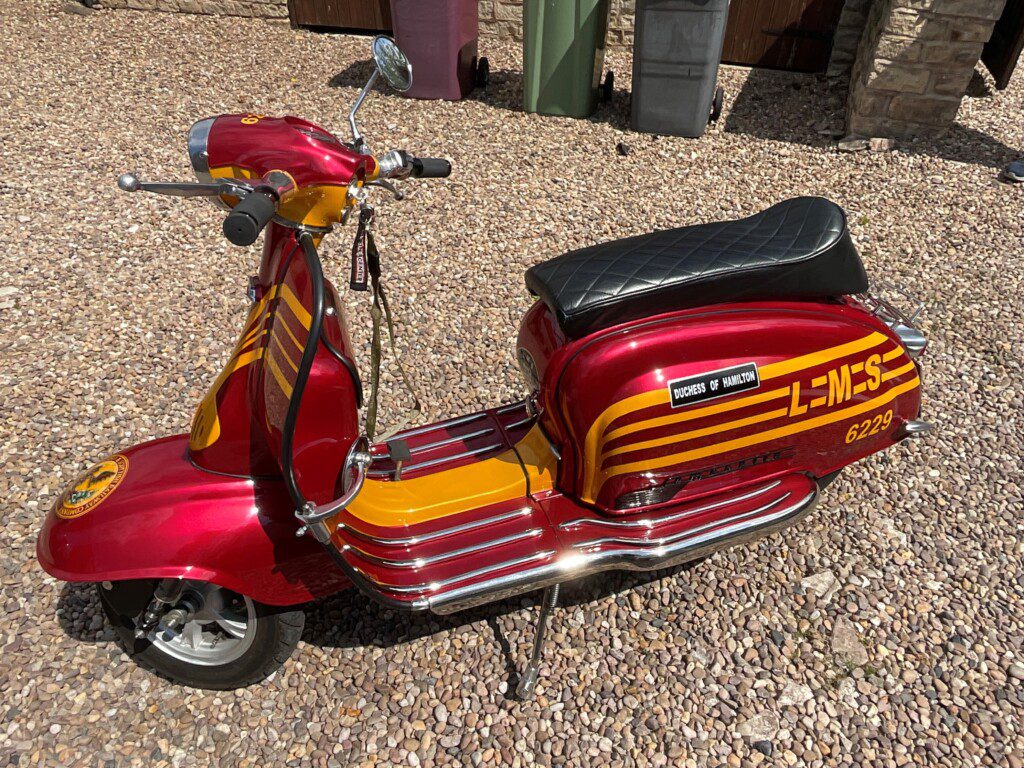 Transporting visitors back to 1965, the hall will also proudly feature a custom Li265cc. This exquisite two-wheeler has been painstakingly restored and uniquely customised, a great example of this symbol of mid- 20th century engineering.