Back by popular demand, Mod Radio will be broadcasting LIVE from within the Scooter World section of the show, all weekend!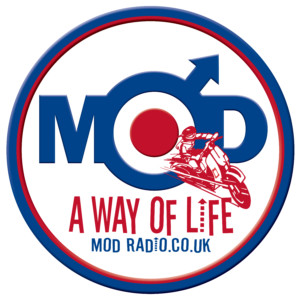 Head over to meet Mark and the team, who will be bringing the nostalgic atmosphere by the bucket load to the halls…there's even room for a boogie!
Modradio.co.uk is nearly four years old and situated in a purpose built recording studio broadcasting live daily.
649,749 regular listeners a week (increasing daily) – tune in to hear a unique blend of live and pre-recorded shows.
Hosted daily by Mark (station founder and owner) and his sidekick Ruth… open, frank and interactive shows that have transformed into an all request playlist, NO rigid playlist in place ready to play the music LISTENERS want.
Adding to the station's popularity modradio.co.uk run regular competitions and giveaways, live interviews band slots during shows. As per demand, the station now includes regular daily interactive features, the conundrum and humdinger (tune in and all will be revealed)!
Mod radio schedule offers a variety of shows, Breakfast, Drivetime, Saturday Brunch, Cool Nights Jazz, Foxy's R&B Show, Reggae Mood Show, The Northern Soul Show hosted by Russ Winstanley exclusively for Mod Radio, The Souled Out Show, Soul of The Blues, Mod life Crisis Show, Motown Memories, Supersonic 70's Show, My Generation, Ska & Two Tone, Swinging 60's, and the 50's show.

A refreshing alternative to generic mainstream stations, Mod Radio is your non-stop, 24/7 station for the sounds of yesteryear, now and next! Mod radio welcomes all interaction – live chat feed & webcam.
LISTEN LIVE HERE: www.modradio.co.uk
Download | Tunein | Google play | Apple store | Alexa.
Find Mod Radio on Facebook here