As the ever-growing Newark Classic Bike Show enters its ninth year running on January 11-12, loyal bike enthusiasts can expect both brand-new features and familiar favourites to keep them entertained.
Show organiser Mortons Media Group has been inundated with applications to display privately owned classic motorcycles at Newark Showground, including Guy Martin's 1500cc Suzuki, complete with turbo engine. The bike was ridden by Guy in the 'Race to 300mph in a standing mile' challenge, organised by the UK Timing Association – an arm of Straightliners Events. No one has yet managed to reach 300mph in the mile – although Guy is currently second in the running at an impressive 270.065mph! The team are hoping that Guy will attend the show on Sunday to promote the upcoming 2020 rounds for the challenge, but his attendance is not yet guaranteed.
Applications for bike and scooter displays have been at an all-time high, and fans can expect additional display areas across the site, giving the show the biggest-ever number of bikes on show.
A brand-new 'Workshop Wisdom' feature from Classic Bike Guide magazine will make its debut for the 2020 show. The team will be on hand to share stories, give advice and help visitors on their motorcycle restoration journey with some priceless tips on how to get the job done for less. Between them, the team hold expert knowledge on anything from 1930s British bikes to 1980s Japanese machines, and are self-titled 'masters' of getting bikes to work using whatever is at hand!  Enthusiasts will be able to get up close and personal to two machines currently undergoing restoration work – a Norton ES2 scrambler and a JAP/Ariel.
Fans can find the stand in the Lady Eastwood Hall, where they can ask any questions at 10.30am and 2pm on Saturday, and 10.30am on Sunday.
January 2019's event saw Moto Gymkhana UK pitch up for the first time and organisers are pleased to announce that the 'grassroots motorcycle sport for everyone' will be back for 2020. All visitors are encouraged have a go for themselves and to book in advance of the event due to last year's popularity. As long as participants bring their own riding gear and their licence, anyone is welcome to put their skills to the test – and it's all included in the ticket price!
There will be three slots available on both Saturday and Sunday across eight sessions per day. Although the bikes and scooters available to ride are still waiting to be confirmed, there will be at least two Royal Enfield machines within the circuit for visitors to take part on.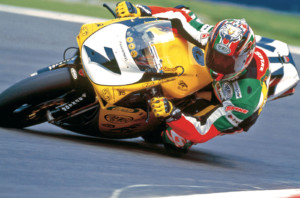 Star guest Frankie Chili will be at the show all weekend, interviewed on stage by Lincolnshire racing gem, Steve Plater. The show will feature many of its regular attractions, including a vast number of trade and autojumble pitches, club stands and hundreds of classic bikes on display. For more information on trading or exhibiting at the event, please see the show website or call 01507 529430.
Advance tickets are on sale now at £10 each, offering a saving of £2 on the gate price. For more information or to book advance tickets, please visit click here or call 01507 529529.