The Ace Cafe has been a bastion of motorcycle culture since the 1930s and remains one of the most celebrated gathering places for likeminded riders in the world. A collection of 12 motorcycles from the collection of Ace Cafe Managing Director, Mark Wilsmore, will be offered at Bonhams Autumn Stafford Sale on 14 October.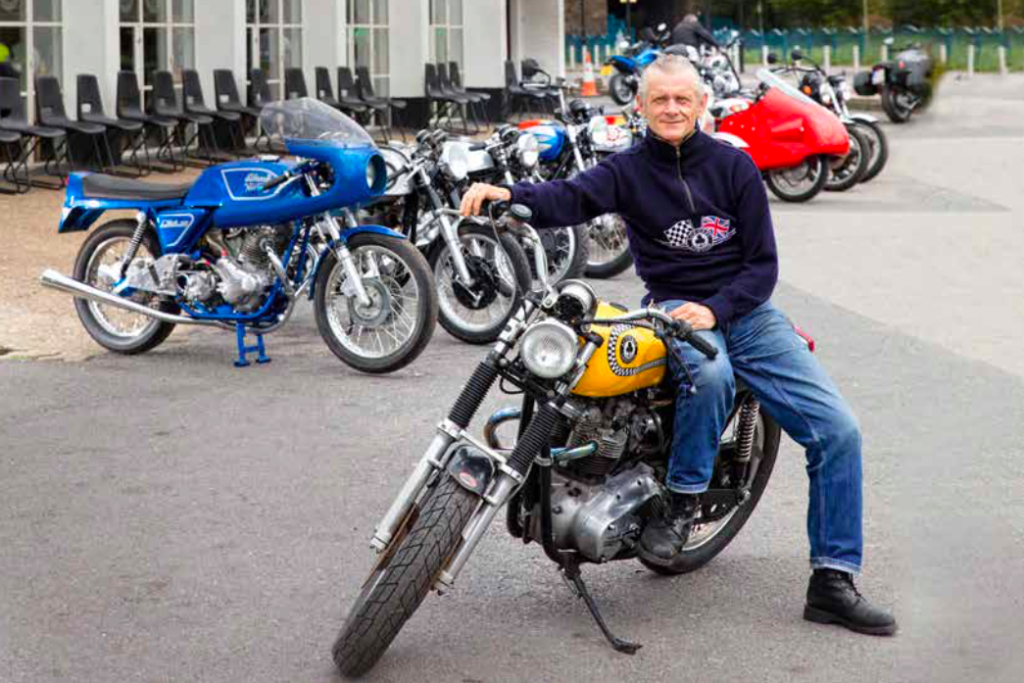 The Ace Cafe
Located at Stonebridge near Brent in North London, the Ace cafe started life as a simple transport cafe to cater for the traffic on the new North Circular road. As it was open for 24 hours a day and located close to a fast, modern road, motorcyclists were drawn to it like moths to a flame. Following air raid damage during the war, the Ace was rebuilt in 1949, just in time for an influx of the newly dubbed 'teenagers' with money and time to spend. The British motorcycle industry was it its peak, and young riders congregated at the Ace to drink coffee, discuss motorcycles and listen to Rock n' Roll on the jukebox.
Profits began to decline, and sadly the Ace closed in 1969 to be repurposed as a tyre shop. Mark Wilsmore, a lifelong motorcyclist, had been riding past the cafe for years and in 1994 had the brainwave to hold a reunion to commemorate the 25th anniversary of its closure. An astonishing 12,000 people turned up, enough to convince Mark that it was time to reopen the place in earnest. Ace Cafe London was established and in 1997 the freehold was acquired. There are now outposts of the Ace in Finland, Switzerland, Spain, the USA and Beijing
The Wilsmore Collection
The collection to be offered at the Stafford sale comprises 12 machines, the vast majority of which are from British marques such as BSA, Triumph and Norton. Highlights include a 1959 BSA 604cc Gold Star (£12,000-18,000), a 1962 BSA 646cc Rocket Gold Star (£6,000-10,000), 1974 Rickman Métisse Triumph 750 (£4,000-6,000) and a 1959 Norton 500cc Dominator/Manx Special (£4,800 – 5,600)
The Stafford Sale will once again be a two-day event, held on 13 and 14 October, and seeing an astonishing 539 lots cross the rostrum. For more information on the sale and to register to bid, visit our website here.